| | | |
| --- | --- | --- |
| | 8 grudnia 2010 - konferencja | |
Braliśmy udział w konferencji "Zasady zrównoważonego rozwoju w świetle edukacji ekologicznej w szkołach" zorganizowanej w ramach Ogólnopolskiej Akcji Edukacyjnej: "Od Eko - Samorządu do Eko - Społeczeństwa", przez Centrum Wspierania Inicjatyw Pozarządowych w siedzibie Krajowej Izby Gospodarczej w Warszawie.
Więcej w "Czytaj więcej"
| | | |
| --- | --- | --- |
| | Wystawa "Kościól a ekologia" w kościele św.Krzyża w Zakopanem | |
Od 6 grudnia 2010 do Świąt Bożego Narodzenia w Kościele św. Krzyża prezentujemy małą wystawę "Kościół a ekologia".
Wystawa przedstawia wybór najbardziej znaczących dokumentów autorstwa hierarchów kościelnych, z Papieżem Janem Pawłem II na czele, poświęconych kwestiom ekologicznym oraz wskazujących na relacje między człowiekiem a przyrodą. Osobna część wystawy przestrzega przed groźnymi skutkami spalania śmieci w domowych piecach.
Wystawa ta po raz pierwszy została pokazana rodzicom uczniów Gimnazjum nr 2 we wtorek 16 listopada 2010 roku.
Więcej w "Czytaj więcej"
| | | |
| --- | --- | --- |
| | Wystawa "Dzieje krajobrazów roślinnych Polski". | |
2 grudnia 2010, uczniowie klas 1b i 1d odwiedzili Muzeum Paleobotaniczne Zakładu Paleobotaniki Instytutu Botaniki PAN w Krakowie, gdzie zapoznali się z wystawą: "Dzieje krajobrazów roślinnych Polski". Młodzież zobaczyła efektowne, "jak żywe" krajobrazy minionych epok i działające na wyobraźnię okazy roślin dawno wymarłych.
Wystawa ma wielki wymiar edukacyjno-wychowawczy wspierając naukę o środowisku oraz program edukacji regionalnej i jest efektem wieloletnich prac badawczych głównie naukowego środowiska paleobotaników z IB PAN. Opiekę nad uczniami sprawowały panie: Urszula Stachoń, Barbara Szarota i Marta Marduła.
Więcej o wystawie w "Czytaj więcej"
| | | |
| --- | --- | --- |
| | Europejska Agencja Środowiska - Stan środowiska w UE nie jest zadowalający | |
Stan środowiska naturalnego w krajach unijnych nie jest zadowalający. Według Europejskiej Agencji Środowiska (EEA)Unia musi postawić na rozwój zielonych technologii – czytamy w Rzeczpospolitej.
W raporcie EEA można zauważyć wzrost negatywnych tendencji, jakie panują Europie – z roku na rok produkujemy coraz więcej odpadów, coraz bardziej zanieczyszczamy glebę i przyczyniamy się do utraty różnorodności biologicznej.
Więcej w "Czytaj więcej"

| | | |
| --- | --- | --- |
| | Ekologiczny dekalog Św. Franciszka | |
29 listopada 1979 r. Papież Jan Paweł II wydał dokument (Breve apostolskie) zaczynający się od słów: "Inter Santos", w którym ogłosił św. Franciszka patronem ekologów (ludzi zajmujących się ochroną środowiska naturalnego) "ponieważ pośród świętych i pośród wielkich ludzi, którzy z szacunkiem traktowali przyrodę, jako cudowny dar Boga ofiarowany rodzajowi ludzkiemu, bardzo słusznie wymienia się św. Franciszka z Asyżu".

W r. 1980 Ojciec Święty Jan Paweł II ogłosił św. Franciszka patronem ekologii (ochrony przyrody) ze względu na to, że Święty bardzo kochał przyrodę.

Ekologiczny dekalog Św. Franciszka:

1. Bądź człowiekiem wśród stworzeń, bratem między braćmi.
2. Traktuj wszystkie rzeczy stworzone z miłością i czcią.
3. Tobie została powierzona Ziemia jak ogród; rządź nią z mądrością.
4. Troszcz się o człowieka, o zwierzę, o zioło, o wodę i powietrze, aby Ziemia nie została ich zupełnie pozbawiona.
5. Używaj rzeczy z umiarem, gdyż rozrzutność nie ma przyszłości.
6. Tobie jest zadana misja odkrycia misterium posiłku: aby życie napełniało się życiem.
7. Przerwij węzeł przemocy, aby zrozumieć jakie są prawa istnienia.
8. Pamiętaj, że świat nie jest jedynie odbiciem twego obrazu, lecz nosi w sobie wyobrażenie Boga Najwyższego.
9. Kiedy ścinasz drzewo zostaw choć jeden pęd, aby jego życie nie zostało przerwane.
10. Stąpaj z szacunkiem po kamieniach, gdyż każda rzecz posiada swoją wartość.
| | | |
| --- | --- | --- |
| | Wystawa "Kościól a ekologia" | |
We wtorek 16 listopada 2010 r zaprosiliśmy rodziców na wystawę "Kościół a ekologia".
Wystawa przedstawia wybór najbardziej znaczących dokumentów autorstwa hierarchów kościelnych, z Papieżem Janem Pawłem II na czele, poświęconych kwestiom ekologicznym oraz wskazujących na relacje między człowiekiem a przyrodą.
Opiekę merytoryczną sprawowała pani Barbara Szarota - koordynator projektu ACT ECO i nauczyciel języka angielskiego, a oprawę plastyczną -pani Joanna Strączek - artysta plastyk.

Uczniowie biorący udział w przygotowaniu: Aneta Bukowska, Paulina Stoch, Karolina Topór, Stanisław Broński.
Ulotki opracowały: Monika Gmurczyk, , Edyta Pawlikowska, Sara Gładoch, Olga Boruchowicz , Justyna Szydłowska, Agnieszka Szymala.
W trakcie wystawy zwiedzających oprowadzali także: Bartek Gąsienica - Walczak, Andrzej Kozerski, Andrzej Malik.
Więcej o wystawie w "Czytaj więcej"

| | | |
| --- | --- | --- |
| | Zakaz palenia w miejscach publicznych | |
15 listopada 2010 weszła w życie ustawa o zakazie palenia wyrobów tytoniowych w miejscach publicznych, która jest nowelizacją ustawy 9 listopada 1995 r. "o ochronie zdrowia przed następstwami używania tytoniu i wyrobów tytoniowych".
Nie będzie można zapalić w kawiarniach, pubach, lokalach gastronomicznych i rozrywkowych, na wyższych uczelniach, środkach pasażerskiego transportu publicznego oraz w pomieszczeniach kultury i wypoczynku.
Kara za wypalonego papierosa w miejscu publicznym objętym zakazem wynosi 500 zł, a właściciel lokalu, który w widocznym miejscu nie zamieści informacji o zakazie – 2000 zł.

Z przyjemnością dzielimy się informacją, że opis działalności ACT ECO znalazł się na stronie Uniwersyteckiego Centrum Badań nad Środowiskiem Przyrodniczym Uniwersytetu Warszawskiego www.ekoedu.uw.edu.pl, w zakładce: EKSPERT RADZI.

| | | |
| --- | --- | --- |
| | Trwa kolejny sezon grzewczy. | |
Trwa kolejny, długi sezon grzewczy.
Pragniemy zwrócić uwagę na szkodliwość wprowadzania do środowiska trujących substancji, pochodzących ze spalania odpadów (śmieci)
w kotłowniach domowych, szczególnie tych wykonanych z tworzyw sztucznych.

Spalanie tworzyw sztucznych zagraża środowisku naturalnemu, a przede wszystkim zdrowiu ludzi - powoduje utlenianie się do atmosfery: CO2, cyjanowodoru, fosgenu, tlenków azotu, dwutlenku siarki, par metali ciężkich i dioksyn.

1 kilogram polichlorku winylu (płytki PVC, butelki plastikowe, folie, plastikowe wiadra, miednice, pojemniki po farbach, wyroby ze skaju) spalany w zwykłych warunkach wydziela 280 litrów trującego chlorowodoru.
1 kilogram poliuretanów (gąbki, uszczelki, podeszwy, odzież) daje 30-50 litrów cyjanowodoru, tzw. kwasu pruskiego

Najniebezpieczniejsze są dioksyny – prawdopodobnie najgroźniejsze ze znanych człowiekowi trucizn. Są one 10 tysięcy razy bardziej trujące od cyjanku potasu. Są rakotwórcze, działają mutagennie, mogą wywołać poronienia.

Zanim spalimy nasze śmieci, pomyślmy o swoim zdrowiu a także o zdrowiu naszych bliskich i sąsiadów.!


na podstawie materiałów Fundacji "ARKA"
| | | |
| --- | --- | --- |
| | Kolejny Konkurs Ekologiczno-Chemiczny | |
Kolejna, druga już, edycja Szkolnego Konkursu Ekologiczno-Chemicznego pod patronatem SEWIKu organizowanego w ramach III edycji projektu ACT ECO za nami. Tematyka konkursu dotycząca POWIETRZA trafiła idealnie w gusta uczniów naszego gimnazjum. Zainteresowanie konkursem było na tak duże, że lista osób chętnych zamknięta została w dwa dni po jego ogłoszeniu. Ostatecznie do konkursu przystąpiło 27 osób, wśród których największą ilość swoich przedstawicieli miały klasy drugie bo aż - 15 osób, a następnie z klas trzecich - 7 osób i z klas pierwszych - 6 osób. Uczestnicy zmagali się z pytaniami testowymi, za które mogli maksymalnie zdobyć 23 punkty. Należy zaznaczyć iż uczniowie za wybór prawidłowej odpowiedzi uzyskać mogli 1 punkt, natomiast za odpowiedź nieprawidłową - 1 punkt. Najlepiej z testem poradziła sobie uczennica klasy III c Edyta Zając zdobywając 19 punktów, następnie Grzegorz Wanat uczeń klasy II b który zdobył 15 punktów i Stanisław Bielawa z klasy II c z 14 punktami. Uroczyste rozdanie nagród odbyło się 1 czerwca w Urzędzie Miasta Zakopanego, podczas obchodów Światowego Dnia Środowiska, zorganizowanych przez ACT ECO a wpisanych w VII Dni Zakopanego. W roku szkolnym 2010/2011 zorganizowana zostanie kolejna edycja konkursu. A jaka będzie jego forma i treść??? To zależy od Ciebie!!! Jeżeli chcesz mieć wpływ na jego formę, treść i przebieg nie czekaj! Zgłoś się u nauczycielki chemii, pani Urszuli Stachoń !!! Zróbmy coś razem.
| | | |
| --- | --- | --- |
| | 4 października Światowy Dzień Zwierząt | |
Święty Franciszek całym swoim postępowaniem sprzeciwiał się złu i okrucieństwu w stosunku do ludzi i zwierząt, nienawiści, zabijaniu i chciwości.Żył w wielkim ubóstwie, założył wędrujący zakon. Myśląc współczesnymi kategoriami - całym swoim życiem dążył do zachowania środowiska naturalnego.
Początki Światowego Dnia Zwierząt sięgają 1931 roku, kiedy na zjeździe ekologów we Florencji, zapisano jego ideę - zwrócenie uwagi na zagrożone gatunki zwierząt. W Polsce po raz pierwszy dzień ten obchodzono w 1993 roku. Obecnie Światowy Dzień Zwierząt obchodzony jest 4 października, w dniu imienin Franciszka, którego uznaje się za patrona wszystkich zwierząt i nazywa niebieskim patronem ekologów.

Welcome to OUR
PROJECT ACT ECO
We are a group of
| | | |
| --- | --- | --- |
| Active | | Effective |
| Conscious | | Concerned |
| Thoughtful | | Organized |
Students who want to do things for others
To take care for the planet
To think responsibly about the fate of next generations.

Get involved
Make a difference
Take action
Join us!
Ciekawostka
Tereny miejskie z dojrzałymi drzewami mogą obniżyć latem temperaturę otoczenia nawet o 11 stopni w porównaniu do terenów bez drzew.
Linki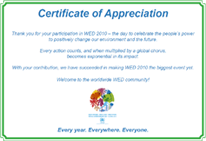 Certyfikat uczestnictwa w WED2010


Kampania o zmianach klimatu Komisja Europejska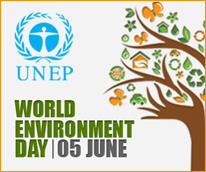 WED 2011

WED 2012