| | | |
| --- | --- | --- |
| | najgorętszy czerwiec w historii | |
26 czerwca 2019 był najcieplejszym czerwcowym dniem w historii pomiarów temperatury w Polsce – 38°C w cieniu
| | | |
| --- | --- | --- |
| | raport Sekretarza Generalnego ONZ z 1969 | |
Ile lat musiało minąć, żeby ustały (?) heheszki z proekologicznych "dziwaków". Tymczasem już w 1969 !!! roku na sesji ONZ przedstawiono raport Sekretarza Generalnego ONZ U Thanta udokumentowany danymi statystycznymi, które wskazywały, że po raz pierwszy w historii ludzkości pojawił się ogólnoświatowy kryzys wywołany zniszczeniem środowiska naturalnego. U Thant ostrzegał: "Nie chciałbym, aby moje słowa zabrzmiały zbyt dramatycznie, ale na podstawie danych, do których mam dostęp jako sekretarz generalny, mogę wysunąć jeden tylko wniosek, a mianowicie, że członkom Narodów Zjednoczonych pozostało może 10 lat na uregulowanie zastarzałych waśni i podjęcie wspólnej ogólnoświatowej inicjatywy w celu zahamowania wyścigu zbrojeń, poprawy warunków środowiskowych człowieka, zlikwidowania groźby eksplozji demograficznej oraz nadania należytego rozmachu wysiłkom w dziedzinie rozwoju. Jeżeli w tym czasie nie zorganizuje się współdziałania na skalę światową, to obawiam się, że wspomniane przeze mnie problemy osiągną tak zatrważające rozmiary, że ich opanowanie nie będzie już w naszej mocy". więcej w "Czytaj więcej"
| | | |
| --- | --- | --- |
| | w miastach potrzebne są duże drzewa | |
Produkują tlen, nawilżają i oczyszczają powietrze, ułatwiają retencjonowanie wody i obniżają temperaturę w czasie upałów – drzewa, czyli "zielona infrastruktura", poza estetyczną, pełni w mieście wiele ważnych funkcji. Jednak, jak mówi PAP dr Dominik Drzazga z UŁ, w miastach potrzebne są duże drzewa, a nie ich sadzonki. "Miasta są obszarem, gdzie okresowo mogą występować deficyty wody lub jej nadmiar (np. po ulewnych deszczach) w związku z tym zwiększenie zdolności gruntów do infiltracji wody i jej magazynowania – zmniejsza narażanie przestrzeni miejskiej na podtapianie i powodzie, w skutego tego, że drzewa pobierają i odparowują wodę (transpiracja). Jest to jedna z ważniejszych funkcji infrastrukturalnych drzew w mieście" – przekonuje dr Drzazga.
naukawpolsce.pap.pl
Kampania Ministerstwa Spraw Wewnętrznych i Administracji oraz Państwowej Straży Pożarnej, która ma zapobiec wypalaniu TRAW (w okresie wczesnowiosennym). A co za tym idzie, ograniczyć liczbę POŻARÓW. Bowiem 33 proc. z nich (w zeszłym roku w Polsce) zaczęło się od tego właśnie procederu. Przy okazji AKCJI, Ministerstwo oszacowało zeszłoroczne straty w tym zakresie (na niemal 33 mln złotych). Podano także, że do ugaszenia pożarów wywołanych w ten sposób przez Polaków (w 2018 roku) zużyto ponad 123 mln litrów wody (to pojemność prawie 33 basenów olimpijskich). Dlaczego to niebezpieczne? Bo przyczynia się (między innymi) do śmierci wielu zwierząt oraz niszczenie ich siedlisk. Ale giną też ludzie. Ogień bardzo szybko się rozprzestrzenia – nawet 20 km/h (dla porównania - szybki bieg to około 19 km/h). I przenosi na pobliskie lasy oraz zabudowania. Wypalanie traw jest zabronione przez prawo. Grozi za nie nagana lub grzywna (do 5000 złotych) albo kara pozbawienia wolności (do 10 lat). Ale tak sobie myślimy, że najwięcej szkód robi BŁĘDNE przekonanie, że ogień użyźnia ziemię. A jest dokładnie odwrotnie. On ją wyjaławia. Uszkadzając przy okazji faunę i florę. żródło newsme.pl
| | | |
| --- | --- | --- |
| | Masowy odstrzał dzików nie zahamuje epidemii | |
afrykańskiego pomoru świń w Polsce Aleksandra Stanisławska crazynauka.pl
| | | |
| --- | --- | --- |
| | Jak zanieczyszczone powietrze niszczy mózg | |
| | | |
| --- | --- | --- |
| | WWF - w 2019 bądź bardziej eko | |
| | | |
| --- | --- | --- |
| | Sylwester bez pokazu sztucznych ogni ! | |
w Olsztynie, Częstochowie, Krakowie, Gdańsku, Warszawie. Zamiast tego widowiska laserowe.
| | | |
| --- | --- | --- |
| | Prof. Malinowski: mamy 30 lat na zatrzymanie ocieplenia, inaczej grozi nam wyginięcie | |
naukawpolsce.pap.pl Powinniśmy zredukować emisję dwutlenku węgla do atmosfery do zera w ciągu najbliższych 30 lat, a w ciągu najbliższych 15 lat obniżyć ją o połowę; w przeciwnym wypadku grozi nam wyginięcie - powiedział PAP fizyk atmosfery prof. Szymon Malinowski.
| | | |
| --- | --- | --- |
| | Wangari Maathai song by Carli Munoz | |
"Wangari Maathai" the first single from Carli Muñoz' stunning new album, FOLLOW ME, tells the story of the first African woman to win a Nobel Peace Prize for empowering women in her native Kenya to plant trees, bringing barren land back to life and ultimately achieving a sustainable local economy. She also founded the Green Belt Movement, which has planted more than 51 million trees and advocates for gender equality. greenbeltmovement
Welcome to OUR
PROJECT ACT ECO
We are a group of
| | | |
| --- | --- | --- |
| Active | | Effective |
| Conscious | | Concerned |
| Thoughtful | | Organized |
Students who want to do things for others
To take care for the planet
To think responsibly about the fate of next generations.

Get involved
Make a difference
Take action
Join us!
Ciekawostka
Korony drzew cieniują nawierzchnię, chroniąc ją przed szybkim uwalnianiem związków asfaltowych i wydłużają ich trwałość z 7-10 lat do 20-25 lat.
Linki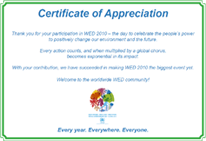 Certyfikat uczestnictwa w WED2010


Kampania o zmianach klimatu Komisja Europejska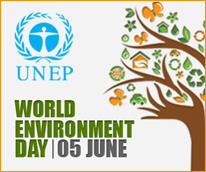 WED 2011

WED 2012