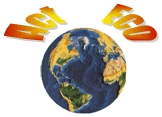 2019 UN International Year of Indigenous Languages

W związku z likwidacją Gimnazjum Project ACT ECO zakończył swoja działalność, aktualne są tylko wpisy/newsy na stronie głównej.
| | | |
| --- | --- | --- |
| | Why it is high time that we clean up the oceans? | |
interestingengeering.com By Kashyap Vyas : "We cannot turn a blind eye to marine pollution anymore. It has become a global crisis that will kill off all the marine life, and then turn to humans to avenge what has been done to oceans of the world. And we are already seeing the effects of marine pollution on humans. It is estimated that 1 in 3 fish caught for human consumption contains plastic".
theoceancleanup.com is a non-profit organization, developing advanced technologies to rid the world's oceans of plastic.
By utilizing the ocean currents to our advantage, our passive drifting systems are estimated to clean up half the Great Pacific Garbage Patch in 5 years' time.

| | | |
| --- | --- | --- |
| | Zakaz palenia węglem i drewnem w Krakowie | |
podajemy za MAGICZNY KRAKÓW 1 września 2019 na terenie Krakowa wszedł w życie całkowity zakaz palenia węglem i drewnem. Co nowe przepisy oznaczają w praktyce? Oto informator dla mieszkańców, restauratorów, obsługujących punkty gastronomiczne oraz osób prowadzących działalność wytwórczą w rolnictwie.Nowe przepisy oznaczają dla mieszkańców w praktyce:
brak możliwości palenia węglem i drewnem w Krakowie. Za złamanie zakazu grożą kary: mandat do 500 zł, a nawet grzywna do 5000 zł w przypadku nie przyjęcia mandatu;
brak możliwości palenia w kominkach. W instalacjach spalania paliw dopuszczone będzie stosowanie wyłącznie: gazu ziemnego wysokometanowego lub zaazotowanego (w tym skroplonego gazu ziemnego), propan-butanu, biogazu rolniczego lub innego rodzaju gazu palnego oraz lekkiego oleju opałowego; ciąg dalszy tutaj : krakow.pl
| | | |
| --- | --- | --- |
| | płacimy za sklepowe FOLIÓWKI | |
1 września 2019 weszły w życie przepisy nakazujące pobieranie opłaty recyklingowej - 20 groszy plus VAT od KAŻDEJ plastikowej torebki oprócz zrywek używanych na owoce i warzywa.
| | | |
| --- | --- | --- |
| | Jak prawidłowo obliczyć swoją odległość od miejsca, w które uderzył piorun | |
ALEKSANDRA STANISŁAWSKA Jak więc wykorzystać tę wiedzę do policzenia "na piechotę", jak daleko od nas uderzył piorun? To oczywiście zależy od temperatury powietrza (jak napisałam wyżej), ale dla letnich burz dla ułatwienia można przyjąć w zaokrągleniu, że dźwięk przemieszcza się z prędkością 1/3 kilometra na sekundę. Kiedy więc po zobaczeniu błyskawicy doliczymy do trzech, to grzmot powinien w tym czasie przebyć odległość około 1 kilometra.wiécej w artykule: crazynauka.pl
| | | |
| --- | --- | --- |
| | Arktyka płonie, Grenlandia płynie | |
| | | |
| --- | --- | --- |
| | How to help the Amazon rainforest: 9 things you can do during the fires and beyond | |
BY MELISSA LOCKER Global warming's catastrophic effects are on full display as Siberia, Alaska, and Brazil's Amazon rainforest burn. The Amazon wildfires are particularly alarming as scientists have said that trees are the planet's first line of defense against global warming. Due to deforestation, scientists estimate that we are near the tipping point where the Amazon can no longer function as a carbon sink. Brazil's Amazon is the largest rainforest in the world and a vital carbon store. Cutting down trees in the rainforest produces 8% of net global emissions, more than the entire European Union. While there's no way to stop the fires without hopping in a plane and flying to Brazil with a firehose, there are a few things you can do to help the rainforest, which may not be as satisfying as dousing flames but can have a long-lasting impact -read here:
fastcompany.com
| | | |
| --- | --- | --- |
| | Paros can become a model for a future free of plastic waste | |
Jessica Bateman on Paros the island in Greece's Cycladic region: Paros is now at the centre of a drive to turn itself into the world's first island that is truly free of plastic waste. It looks like quite a challenge. bbc.co.uk
| | | |
| --- | --- | --- |
| | European Union's Copernicus Climate Change Programme | |
Copernicus is the European system for monitoring the Earth and is coordinated and managed by the European Commission. The development of the observation infrastructure is performed under the aegis of the European Space Agency for the space component and by the European Environment Agency and EU countries for the in situ component. It consists of a complex set of systems which collect data from multiple sources: earth observation satellites and in situ sensors such as ground stations, airborne sensors, and sea-borne sensors. It processes this data and provides users with reliable and up-to-date information through a set of services related to environmental and security issues.
copernicus
| | | |
| --- | --- | --- |
| | July 2019 -the hottest month ever recorded on Earth | |
bigthink.com
July 2019 was the hottest month ever recorded on Earth, with temperatures narrowly exceeding the previous record of July 2016, according to meteorologists with the European Union's Copernicus Climate Change Programme. Alarmingly, 2019 has already logged several record-hot months – April, May, June – and is expected to be the second-hottest year ever, behind 2016.
Welcome to OUR
PROJECT ACT ECO
We are a group of
| | | |
| --- | --- | --- |
| Active | | Effective |
| Conscious | | Concerned |
| Thoughtful | | Organized |
Students who want to do things for others
To take care for the planet
To think responsibly about the fate of next generations.

Get involved
Make a difference
Take action
Join us!
Ciekawostka
W Polsce rocznie zużywa się 400 milionów aluminiowych puszek, które można powtórnie przetworzyć oraz wykorzystać i to nieskończenie wiele razy. Sześć puszek ze złomu to oszczędność energii równej spaleniu jednego litra paliwa.
Linki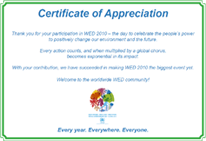 Certyfikat uczestnictwa w WED2010


Kampania o zmianach klimatu Komisja Europejska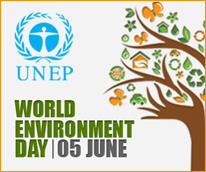 WED 2011

WED 2012