Informacja o obchodach widnieje też na stronie www.unep.org
2010
Zakopane, Poland
To celebrate World Environment Day 2010, PROJECT ACT ECO (Gimnazjum nr 2 -Secondary School, Zakopane, Poland) organizes an environmental awareness event addressed to students from various schools, their parents, the Town Mayor, local authorities and other community members. The event includes: •Exhibition "TREE, TREES, FOREST" focusing on the importance of trees for our civilization •Lecture on "BEAGLE the Online Free Biodiversity Project Open to All Schools in Europe" by Anna Batorczak - The University of Warsaw •Lecture on "Biodiversity and Countryside Protection of Jura as a Chance for Activation of the Local Community" by Anna Slusarczyk - the Jura guide •Finale of Zakopane schools art/media ecological competition,media patronage WATRA.pl "TREE" - the winners' prizes donated by the Town Mayor, SEWIK Zakopane • Finale of Gimnazjum nr 2 "School Ecological - Science Education" competition- the winners' prizes donated by SEWiK Zakopane. •Trees planting for "The Billion Trees Campaign" For more information, please contact: Barbara Szarota Project ACT ECO Gimnazjum nr 2 Zakopane Poland E-mail: world.acteco@gmail.com
http://www.unep.org/wed/2010/english/activities/
Welcome to OUR
PROJECT ACT ECO
We are a group of
| | | |
| --- | --- | --- |
| Active | | Effective |
| Conscious | | Concerned |
| Thoughtful | | Organized |
Students who want to do things for others
To take care for the planet
To think responsibly about the fate of next generations.

Get involved
Make a difference
Take action
Join us!
Ciekawostka
Rzucona w lesie butelka plastikowa rozłoży się w ziemi po 500latach, guma do żucia po 5 latach, a niedopałki papierosów po 2 latach.
Linki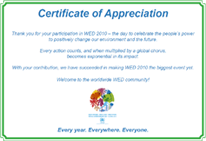 Certyfikat uczestnictwa w WED2010


Kampania o zmianach klimatu Komisja Europejska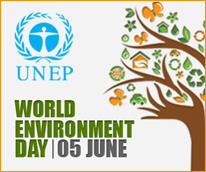 WED 2011

WED 2012